The Office of the Utah Attorney General received the following notice from the U.S. Marshals for the District of Utah. Please read and be alert!

If you receive a message, call, or email from anyone claiming to be a government official, please contact that office to report and verify whether or not it is real.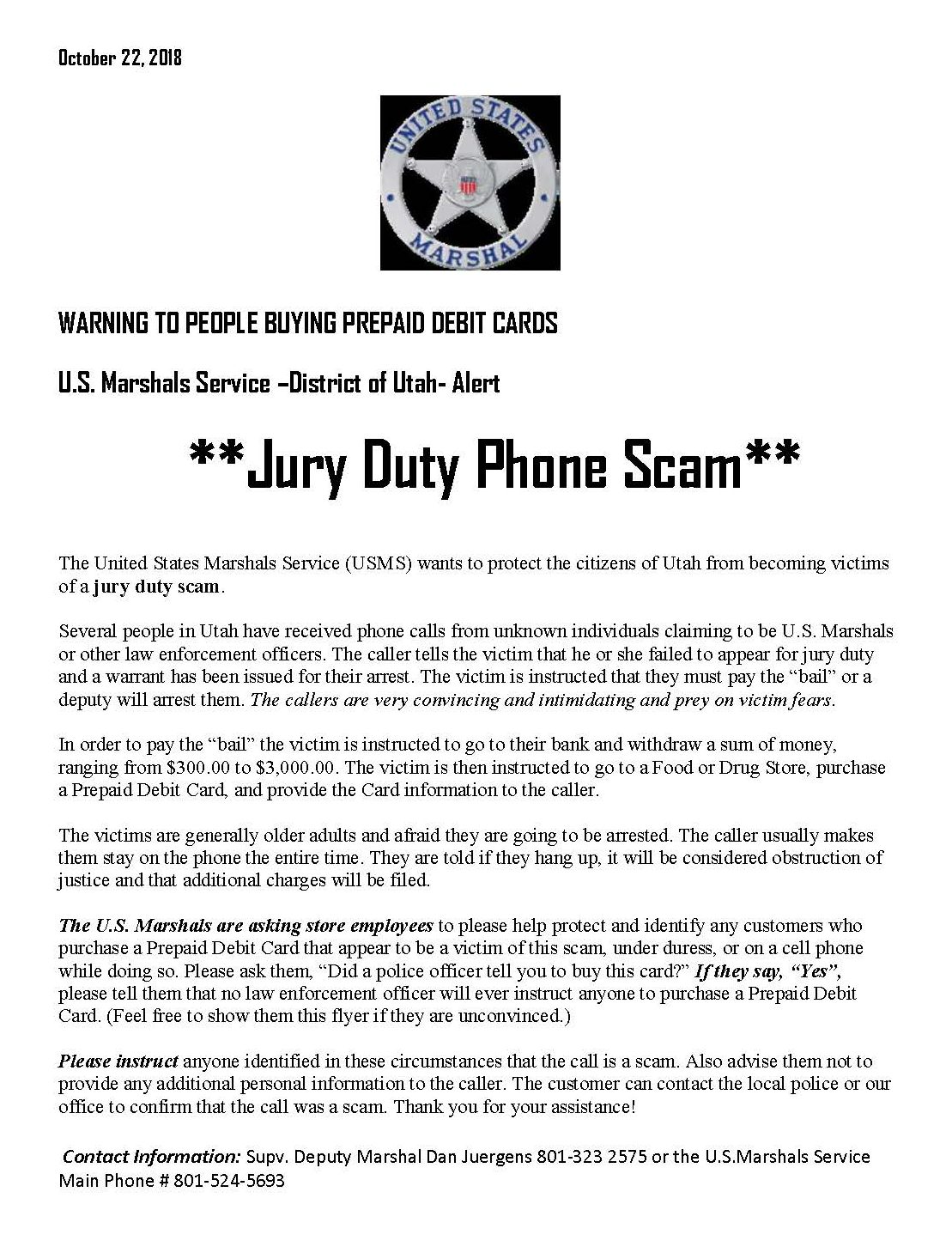 According to a study done by Comparitech, since 2012, scams that target military personnel and veterans affected nearly 1 million people and resulted in $405 million in damages. These scams include scammers posing as authority figures and fake companies, employment scams, and identity theft.